social
today on #worldmentalhealthday i reflect on my own experiences with anxiety and depression.
it is the most difficult thing i've gone through. i reflect on the experiences of my parents and friends. i've seen how their lives and minds can deteriorate without proper care. many of us come from communities where "mental health" doesn't exist and we are told depression can be cured with positive thinking and by keeping your head up. our experiences are intersectional so it's impossible for me to encapsulate all my thoughts in one caption but i want to say: even when you feel most alone. especially when you feel most alone. you must remember we are right here with you. reach out to friends and family. friends and family i need you to reach out to those who you think are suffering and let them know you are on standby for support. to listen and let them be heard. together we can teach each other. and overcome diseases that are now one of the leading causes of death in our world.
sending all my love and light to you my beautiful people.
- rupi
yesterday
when i woke up
the sun fell to the ground and rolled away
flowers beheaded themselves
all that's left alive here is me
and i barely feel like living
. depression is a shadow living inside me - rupi kaur
fb/rk - 11.10.2018
.
i social media cambiano la natura della poesia ?
Alcune persone dicono che questa è solo una cosa temporanea ma spero che non sia così. I social media stanno cambiando così tante diverse industrie che il mondo del libro è solo uno di questi. Credo sia fantastico soprattutto per le persone che altrimenti non avrebbero accesso all'industria editoriale o che altrimenti non avrebbero la rete o le risorse per fare strada attraverso quella porta -rk
cecilia capurso - secolo-trentino.com - 2019
.
last week i landed in japan for a long overdue personal trip and i have to express my gratitude to this sacred land and its warm people.
it has been such an incredible experience to be enriched in a culture so very different from my own. i am learning a lot and enjoying the space. the cities. the villages. the food. oh my god the food. it is magnificent !!! i'm in awe of many things here and can't wait to share them with you over the next weeks. here is a page from the japanese edition of 'milk and honey' . it feels fitting to share this poem because the illustration was an interpretation of 'the great wave off kanagawa' a famous world renowned woodblock print by the japanese artist hokusai. it's been one of my favourite pieces of art since i was a little girl and now to be here. in the place where it began is humbling.
p.s. it's 11 a.m. right now and a delicious cup of coffee and fluffy japanese pancakes await me in one of these bustling osaka streets . i hope you're taking care of yourselves. can't wait to share more. if you have any must see/must do items - leave them in the comments ! i love you.
fb/rk - 16.11.2018
i am water
soft enough
to offer life
tough enough
to drown it away
-rupi kaur
.
.
love for yourself . love for others . love to the world . its people. the earth .
finding your passions . the fights that need to be fought .
continuing to raise our voice against injustices .
doing . moving . building . and striving for the light .
fb/rk - 31.12.2018
.
#re
post @rupikaur_
・・・ when i first saw @alexgarantart's art i lost my breath a little. her work was alien. yet human. otherworldly. but also from this world. in life we all work so hard to appear well put together. both scared and ashamed to share the demons which haunt us. but below the surface. below our many masks. aren't we all just a beautiful mess. a startling wreck. this is the us that we are all working so hard to hide from each other. this photograph that my sister @bsinghh took of me years ago was taken at a time when i only understood the world in simple ways. with my two eyes i thought that most things in this life would make sense. and now - i don't even recognize that girl anymore. i have shed a thousand skins since that photo. i have lost and found myself countless times. and only now am i getting comfortable in the constant uncertainty and unfamiliarilty that is life. i can finally accept that this life will be anything but simple. and that's absolutely okay. in fact it's beautiful. there will still be joy. there will still be light. there will be everything. and the only way to live this life fully is to surrender to its uncontrollable nature. now i can see that. now i have 8 eyes. thank you @alexgarantart for capturing that.
fb/alexgarantart - 5.9.2019
so ... IT'S FINALLY OCTOBER
MY FAV MONTH OF THE YEAR. PUMPKIN PIE. SCARVES. WARM DRINKS. SOCKS. AND LONG DRIVES AMIDST COLOURFUL LEAVES. MOST OF MY FAV PPL IN THE WORLD ARE BORN THIS MONTH. ALSO ME. okayyyyyyyyy now let's let the joy INNNNNN.

it is a blessing
to be the color of earth
do you know how often
flowers confuse me for home
-rupi kaur
fb/rk - 2.10.2019
i will spend my entire life writing
i will leave behind volumes upon volumes of work. and they will barely scratch the surface.

our backs
tell stories
no books have
the spine to
carry
women of colour - rupi kaur
fb/rk - 15.10.2019
IT'S OUR TIME
there are mountains growing
beneath our feet
that cannot be contained
all we've endured
has prepared us for this
bring your hammers and fists
we have a glass ceiling to shatter
let's leave this place roofless -rupi kaur
fb/rk - 24.10.2019
the making of a drawing . step one . pen to paper . where it always begins
fb/rupi kaur 31.10.2019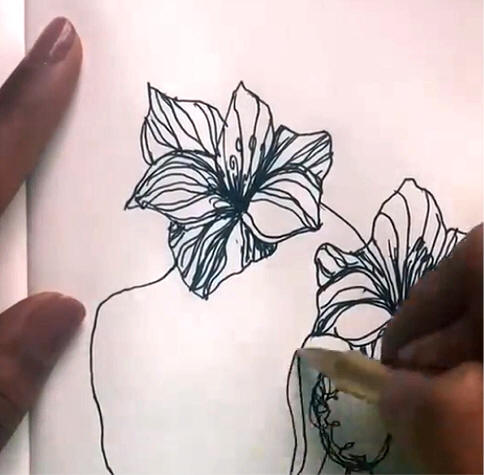 facebook.com/rupikaurpoetry/videos

can you believe. these lips . this hair . this skin . this gold . biscuit . sesame molasses . has always been mine . where was i . when the sun planted a part of itself in my skin and said . show them what the light can do .
an excerpt from a book i'm working on 😌 .
fb/rk - 11.11.2019
backstage before a show : i pace around insistently. rehearsing and going over lines. wondering with anxiety about how i'm going to greet the audience. for me that's the most difficult part. i can perform poems all day. but to actually break the fourth wall and talk to the audience. to say hello. to be in the moment and make conversation. all the while not making a fool out of myself. it makes my kneeeeees shakeeeee 😩 why else do you think i wear all those long dresses for 🤷🏽‍♀ sure they're fabulous but it all started with me trying to hide my trembling knees. i can't help it. even when i meditate and feel fine ... for some reason the knees just feel it all. and expose me. so i got rid of pants altogether and brought in the long dresses. they're my shield when i'm on stage. i've been writing a lot recently and just sitting alone for hours a day. which is lovely. but it makes me miss the stage. where i am held by all of you. celebrating. and i came across this photo that Jen Bernard Photography caught in a millisecond right before one of my last shows. at that moment while i was pacing. i couldn't wait for all of it to be over. just so i could sit at home and create. and now. i can't wait for all of it to begin again. 🌟♥️
fb/rk - 4.11.2019
... i'm shocked at how common it is for people to think the elderly are disposable . like people have nothing to offer once they hit a certain age . when in reality everyone is a gift . if we just took the time to get to know them .
fb/rk - 10.4.2020
me during this entire snowstorm
fb/rk - 28.1.2020
.
i am of the earth
and to the earth i shall return once more
life and death are old friends
and i am the conversation between them
i am their late-night chatter
their laughter and tears
what is thee to be afraid of
if i am the gift they give to each other
this place never belonged to me anyway
i have always been theirs
- rupi kaur - 29.1.2020
.
you do not just wake up and become the butterfly
growth is a process - rupi kaur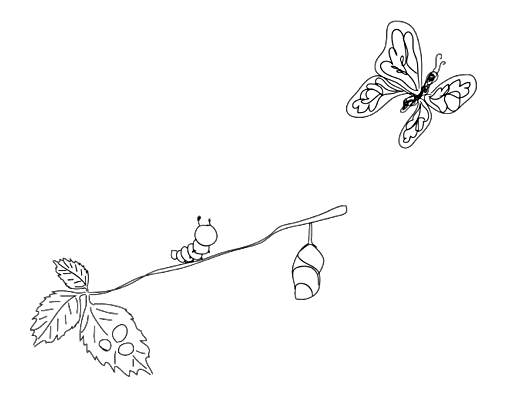 one thing i've learned about myself during quarantine is how impatient i am. i struggle with sitting still. i struggle with waiting. whatever i set out to do - i want the result right away - which of course is impossible because nothing comes easy and quick. i struggle to sit down day after day and do the repetitive and tedious work of writing a book. the process is mentally and emotionally challenging. over the past 7 months i've had to become friends with patience in order to finish writing book 3. and do you wanna know how i feel about it now that i'm done? i realize the fun part wasn't finishing it. i was focused on the wrong thing this whole time. i thought the end result of all my hard work was the award. but the award was having the privilege to do work. excuse my corniness 😂 but some things just gotta be corny. this whole time- the fun part- was doing the patient work of writing every single day whether i wanted to or not. finishing was actually underwhelming. the exciting. brilliant. wonderful part was waking up and not knowing what was going to happen. would i spend the day writing stuff i loved? would i spend it anxious and crying ? would i struggle? break down? relax? go see friends? who knowsssssssss. every day was a mystery and turned out to be the opposite of what i expected. and that's the journey. that's living. the end result will happen as long as i do the everyday work. and life kindly humbles me about that every time i forget 😂♥️
fb/rk - 4.9.2020
RUPI KAUR LIVE - A NEW ROAD
fb/rk - 9.4.2021
facebook.com/rupikaurpoetry/videos - screen-printing is an escape - serigrafia - 2021
sometimes it's so loud in there i can't hear anything other than the sound of my mind racing and my heart pounding out of my chest.
fb/rk - 11.10.2021